Commercial Kitchen Epoxy Floor in Middletown, CT
This floor is in a basement of a restaurant and there was high moisture readings in the concrete, suggesting moisture vapor pressure exceeding the limits of standard epoxies. DiamondKote specified a Poly Crete urethane cement by Dur-a-flex which can handle up to 20 lbs/1000sf mvr (moisture vapor pressure rate) instead of epoxy which can only handle 3lbs.mvr.
This floor goes on with a full sand broadcast and is over 90 mil in thickness! Topped with Armortop, Dur-a-flex's heavy duty urethane, this floor will pass any health inspections and building requirements. It's non-skid texture makes it a comfortable and safe place to work. The floor can be easily cleaned with a mop and is bacterial,, mold, mildew, and stain resistant.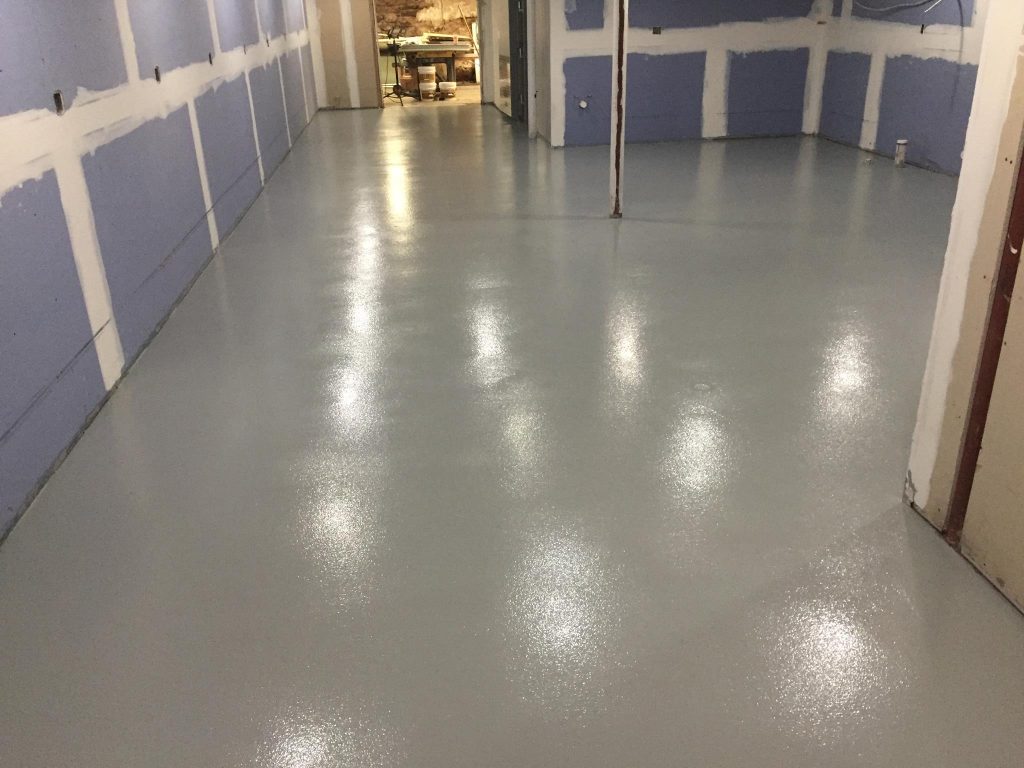 When it comes to constructing or renovating a space, flooring plays a crucial role in enhancing the overall aesthetics and durability of the area. Among the various flooring options available, concrete flooring has gained significant popularity due to its versatility,...